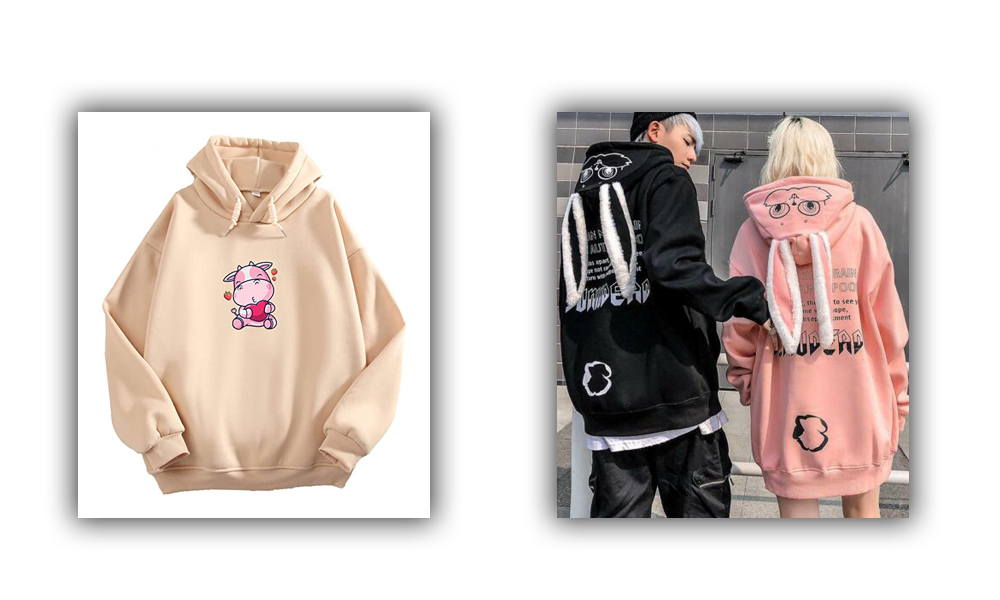 What is a three-thread knitted or Dors fabric? Many times, when buying a hoodie in a cold winter, we have heard from the salesperson that the down jacket is warm and trendy. But we didn't know what this Dors is at all? In all stores and online shops, we hear the word Dors next to Dors hoodies and sweatshirts. Indeed, what is the difference between them?
Earlier we talked about the difference between a hoodie and a sweatshirt. A hoodie is the same as a hooded sweatshirt. But Dors hoodies are actually a kind of sweatshirt with a hood made of Dors fabric. Dors fabric is a soft and warm fabric that is made of cotton thread with other threads in the weft of the fabric. We will explore the exact structure of Doris later, so stay tuned.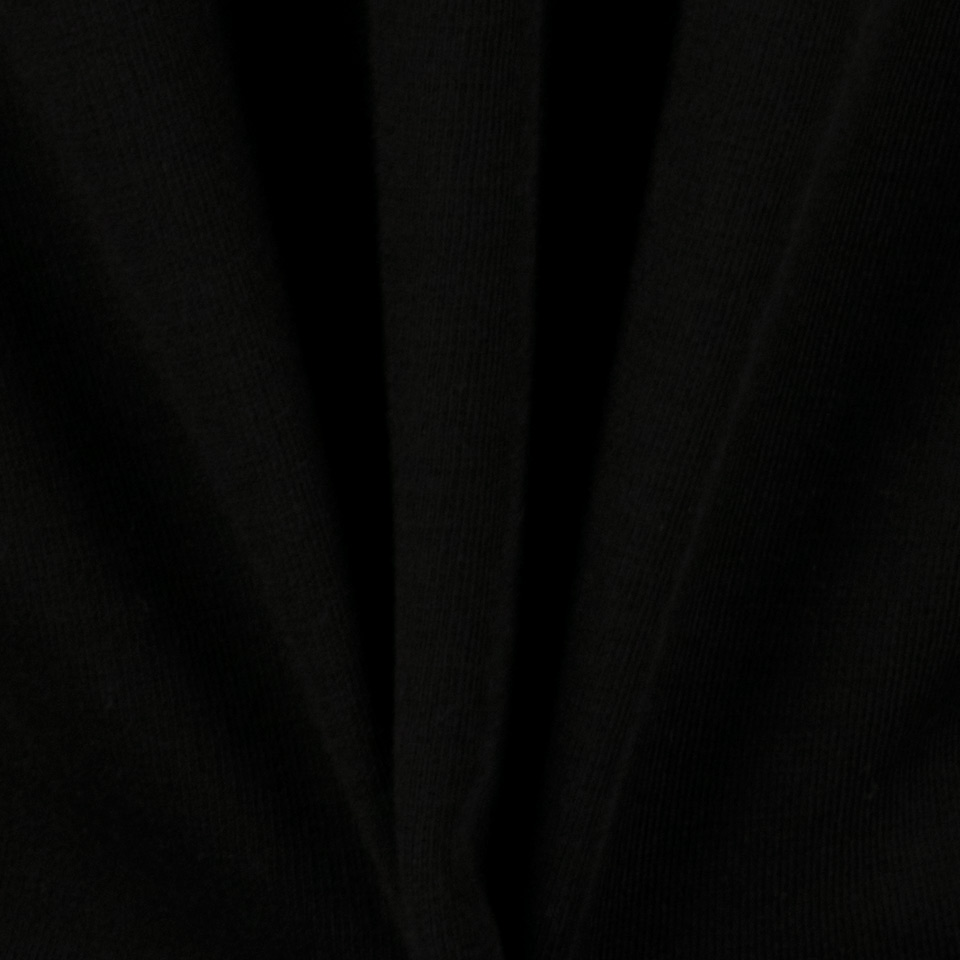 Dors fabric, this lovely jersey
Appropriate clothing is very important in the cold. Most of us, when sleeping at night, the blanket falls off us or we can't pull an extra heavy layer on our body. This is where the importance of pajamas is determined by the material of three threads.
At the same time, Duras gives us the warmth of a heater. Although the tricot and its thickness do not make the fabric heavy and the dense threads on its surface completely prevent the fire from entering the clothes. This makes the children's shirt and pants set very popular. A fabric that is light at the same time as inner softness and outer thickness. It gives warm, soft and comfortable sleep to your sleepy little ones. But in general, the material used for children's clothes is very expensive.
No matter how much I search, I can't find the word Dors in English!
The word fleece means fluffy fabrics. Types of fleece called Three-thread fleece or pique fleece or even Cotton/Poly Fleece Fabric refer to different types of double-sided fabrics. Because the material of the two sides of the fabric is different, if the inside is fluffy, it can be considered a kind of fleece. So if it doesn't have a fixed reference in English, where does the word Dors come from?
In fact, Dors is a French word derived from sleep and sleeping. Dors en tissu means delicate children's sleepwear fabrics – which is the same fluffy, warm and soft fabric known as Dors -. So the French know very well how much children love Durres.
The word "dors" is called "dors" in Farsi. It should not be confused with Dors duras, which is a poisonous plant with the other name of kharbak, and its seeds are also called hemlock. Although eating Dors is maddening and can drive you crazy, try not to eat Dors too. Because it usually has a percentage of cotton and it is impossible for your digestive system to digest it. Pay special attention to children who have a habit of chewing or putting their clothes in their mouths. Dorsal cotton hairs can get blocked in children's intestines and pose a risk of intestinal obstruction for them.
Is cotton or polyester better?
Dors has different and interesting textures. One of its types are two-thread and three-thread threads. If 100% of the clothes are made of cotton, you have an all-cotton fabric. But usually one of the threads is cotton and the other is made of polyester and so on. Such as: Lycra outer fabric, which is made of natural fibers and has good moisture absorption and elasticity. Melange fabric is used in the production of warm clothes such as sweatshirts, hoodies, and pants, or in fabrics for sports brands, which result in standard sports clothes, gloves, and hats.
So the overall material of the clothes depends on its threads. But this is the outer and dense layer of fabric, which is of different materials. Its inner part is usually free with spinning machines behind the fabric in the form of cotton threads.
These threads act as a holder of the main warp and weft. It is not because of its spherical shape that it has such a name. In this type of fabric, the weft of the clothes is interwoven in a circular fashion – like knitted clothes – and the thread passes through them.
Choosing the right three thread thread
In general, in order to know which type of distance is more suitable for us, we must know what we want. If there is no problem with the fabric, then we recommend all cotton. If you want to exercise and not get heavy clothes after exercise, polyester fabric is your best choice. To buy this fabric directly from textile factories and production companies, fabric stores and textile manufacturers, or in the purchase and sale of scrap fabric, you can buy all kinds of Duras fabric by the yard and by the kilo. It is possible to sell dors in Iran with cotton, polyester, lycra and melange materials, as well as three-thread dors and two-thread dors.
Different types of fabric
Natural fibers such as cotton, cotton and wool
Cotton fabric: The types of cotton fibers are thicker and more resistant than other types. 100% cotton material loses between 5 and 10% water in the first wash. Of course, make no mistake. Very soft and light cotton fabrics are also produced from cotton threads in Dors fabrics. Usually, polyester and cotton yarn or cotton Lycra combination fabrics have high resistance, and 100% cotton yarn is popular simply because of its softness, warmth and softness. The best type of cotton fabrics in cold seasons is also the same.
Synthetic fibers: such as span, polyester, melange, viscose, selanic, Lycra and Galaxy thread
Galaxy Dors fabric with filament thread: (or filament) is mostly used in sports clothes such as all kinds of sweatshirts, hats and sports gloves. The back of the Galaxy is also curved with a texture similar to Mart fabric in the front and back with curved lines, flexible and sweat-absorbing material.
All polyester: due to non-absorption of moisture, non-absorption, high quality and more economical price, it is very suitable for home clothes.
Other types of three thread warp fabric
Lycra cotton fabric: This fabric is usually combined in existing clothes as 30% polyester, 30% cotton and 30% Lycra. Lycra knitted fabric is very popular and trendy. However, the Donkh fabric without Lycra, with a combination of 30% cotton and the rest of polyester, has recently been among the trends of the Adidas brand.
Dores knitting fabric: this type of fabric is very thick and its heavy weight is not suitable for exercising. The type of dorsus knitting is used in men's warm jackets. You may have a bit of a hard time buying Dores Jodan woven fabric because its price is sometimes high due to the use of the highest quality threads.
Regardless of the back of the fabric, Dors Becky is one of the types of knitted fabrics
It is melange fabrics. Machines and raw materials play an effective role in the production of this type of fabric. Big and reliable factories abroad and generally in Turkey produce, cut and sew Dors , and domestic sellers are all buying intermediaries. It is impossible to produce all kinds of fabrics with this texture in Iran due to the lack of a suitable weaving machine.
Fabrics are also found in Iran. Using Dors fabric to make a stylish dress with your unique taste. Choose a tailor and the best Iranian fabric. The production of different winter clothes is also abundant in Iran, and we are the leader in all kinds of sports clothes such as pants, boy's clothing sets, girls' clothing sets, children's sports clothes, warm sports clothes, three-thread sweatshirts and slash pants. Production of all kinds of fabrics in Iran is facing the limitation of industrial equipment.
What design is better than Doris?
The color and design of the fabric is a matter of taste. The production of Dors fabrics with printed Iranian and foreign brands is one of the best-selling designs. Large productions also fill the market with simple Dors that have only been dyed. Single color dress has less fading during washing. All kinds of printed designs such as striped design, floral design, square house design and cartoon printed designs are available in the market for your taste. There is also an interesting mixed color scheme with cupcakes, animals or ice cream cones on it. Dors hoodies with printed writings also have their interesting appeal. Dors fabrics also have a very good color acceptability.
Washing the fabric
The most important point in the guide for choosing and buying Dors fabric is to wash it. Turn the fluffy duvet inside out and then wash it so that the lint does not stick to it. For the first time, be sure to wash the clothes alone so that the clothes don't get lint. Cotton becomes heavy after getting wet, so if you hang it by the collar or on a hanger, the clothes may lose their shape. So try not to put pressure on it from one point and use a clothesline or clothes hanger.
Plain woven fabric needs a lot of care. Dors sportswear is easy to maintain and wash, and they can be easily ironed with low grade or nylon. Dors clothes and hoodies have the right thickness and make ironing easy. The best duress fabric brands have a product guide label that will help you on how to maintain the product.
Buying Dors clothes from Riboon
Online stores such as Riboon sell all kinds of cotton clothes and hoodies for customers. The price of Dors fabric is very reasonable considering its material and excellent quality, and Dors sportswear fabrics usually do not have a high price.
The difference between men's and women's hoodies is that usually the sleeves of the hoodie are more comfortable and the women's hoodie is optimized for women's bodies. But in terms of gender, there is no difference between them and it is a unisex gender. Foreign companies of sweatshirts and hoodies also produce unisex products and they are available in Ribon for you dear ones.
Read more: riboon persian magazine